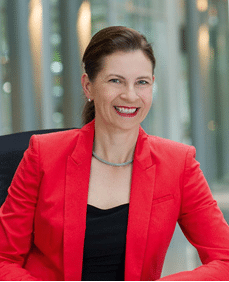 Christa Furter – Managing Director
We are Viking. We provide business supplies and services to help our customers work better.
What inspires us?
Simple – we help our customers create great workplaces.
That passion has fuelled our work, our thinking and our people for many decades and still excites us today. Over time, the needs of our customers have changed, and we have evolved our business accordingly.
This has enabled us to become an expert in workplace solutions for all types of customers, from some of the biggest businesses in the world to some of the smallest start-ups in town.
We're building on our past and setting ourselves up for the future with a shared Vision, Mission and Strategy which brings together our expertise, defines where we want to be, how we want to add value for our customers and to make sure we focus on the right things.
Viking acts as a trusted and reliable partner to help organisations: