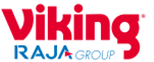 Press release 
Venlo, The Netherlands 
26 April 2022 
 Viking releases new General Catalogue 
Viking Europe, the leading expert in workplace solutions, relaunches their General Catalogue. The first issue for 2022 will be released today, 26 April 2022.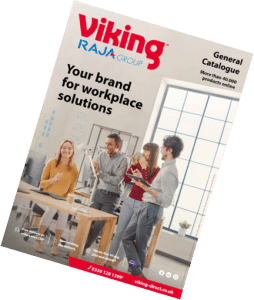 Viking Europe is pleased to announce the release of their new General Catalogue. The new catalogue is almost 400 pages strong and features a large range of Viking products. It will be released to Viking customers today and will be available in German, English and Dutch. In the coming days, the catalogues will be shipped to the UK, Germany and the Netherlands. 
"The new and relaunched General Catalogue is a great opportunity for businesses to discover a selection of our assortments and services.  Along with our successful website we encourage you to discover all our products and dive deeper into the world of Viking," says Christa Furter, General Manager Viking Europe. 
The new General Catalogue has also been re-designed. Inside, it has become more personal. It not only features products, but also showcases company benefits and all services for small, medium and large businesses highlights the Corporate Social Responsibility of Viking and presents Viking as part of RAJA Group, the European leader in business supplies, and their President and CEO Danièle Kapel-Marcovici. 
The General Catalogue will be distributed to all Viking customers and can be ordered from 9 May by everyone interested. 
About Viking 
As a leading expert in workplace solutions and products since 1960, Viking helps create great workspaces for everyone, everywhere. Viking first began assisting companies in their adjustment from paper to computer in 1990, under the name Viking Direct. Currently, Viking Europe operates in seven countries, employing over 1500 people. Its European headquarters are located in Venlo, the Netherlands. Following the acquisition by the RAJA Group in November 2021, Viking is even better suited for everything the future holds. 
PRESS CONTACT Viking Europe 
Darina Koning-Admiraal, Sr Manager Strategy Deployment, eu-communications@vikingoffice.eu